The New Yorker -
Two New Choral Recordings
By Russell Platt | March 24, 2017
Many choral ensembles are firmly centered on performing the music of the past: either the early-music repertory prized by such groups as New York's Tenet or Boston's Blue Heron, or else the big masterworks that come from what might be called the choral long nineteenth century, from the capacious Baroque of Handel's "Messiah" to the mid-twentieth-century Impressionism of Duruflé's Requiem. But, over the past decade, cutting-edge choral music seems more important than ever, and two choruses that New Yorkers love have new releases showing it off.
The first comes from the Crossing, a youthful Philadelphia group conducted by Donald Nally, which makes regular visits to such Gotham venues as the Metropolitan Museum and Trinity Church Wall Street. Now they've shepherded a new work by the notable British composer Gavin Bryars, "The Fifth Century," onto the ECM label. Bryars, who is seventy-four, is a senior British minimalist whose work has sprung from his early experiences as a jazz improviser and from his close involvement with the rather recondite experimentalist movement that flowered in Britain in the nineteen-sixties and seventies. More recent associations with such groups as the superb Hilliard Ensemble have kept him busy as a choral composer, and the absolute security of his style is the strongest selling point of this new album.
Written for the Crossing and the saxophone quartet Prism, "The Fifth Century" offers seven settings of poems by the seventeenth-century English clergyman and mystic Thomas Traherne. As Traherne's soft-grained but ecstatic verses balance the scholarly with the emotional, Bryars's music mixes melancholy and joy to an almost too perfect degree. All of the music is slow, and very seldom loud; the saxophones sing out long, doleful tunes, or gurgle softly and sympathetically while the chorus intones Traherne's words in ravishing but ethereal timbres. Harmonic surprises are exceedingly rare, as the gently cantering train of vowels and consonants runs on into the distance. It's deeply meditative music, but with a certain New Age tinge. It's tautology time: if you like this sort of thing, then this is the sort of thing you'll like. (A pair of Petrarch settings, in Italian, closes the disk on a lighter, but stylistically similar, note.)
Variety, however, is the hallmark of "Black Mountain Songs," a release on New Amsterdam Records that celebrates the extraordinary creativity at Black Mountain College, in North Carolina, where the postwar American avant-garde was incubated through the transformative genius of figures such as the composer John Cage, the choreographer Merce Cunningham, and the artist-pedagogue Josef Albers. The project was designed by the composer (and rock musician) Bryce Dessner and Dianne Berkun Menaker, who is the inspired leader of the extraordinary Brooklyn Youth Chorus, an ensemble of teen-age girls and boys for whom contemporary music is daily bread.
Originally staged as a choreographed pageant at bam's Harvey Theatre, in 2014 (the late Harvey Lichtenstein, bam's dynamic director, was a Black Mountain alumnus), "Black Mountain Songs" earned a rave review in the Times—and when you hear the astonishingly secure performance of the young singers, who have been tasked with executing some formidably complex choral textures, you immediately understand why. But when divorced from the production the unevenness of the selections is inevitably apparent. Amid much pleasant but meandering music by Dessner and Richard Reed Parry, the contributions of Nico Muhly and Caroline Shaw immediately stand out. Muhly takes the cake with "Fielding Dawson in Franz Kline's Studio," a febrile account of artistic ferment that shivers with deftly controlled excitement; Shaw's "Its Motion Keeps," based on words from the nineteenth-century hymn book "The Southern Harmony and Musical Companion," sets a prim, plain text ("My days / My weeks / My months . . .") against the clock-like plucking of a solo viola that soon brakes out into lustrous arpeggios. Dessner fills time; Muhly and Shaw shape it as a force. But Parry's "Spaceship Earth" (inspired by Buckminster Fuller) has a dogged sort of poignance to it, and Jherek Bischoff's "Childhood's Retreat" (which sets to music a poem by Robert Duncan) is a blast of merry fun.
WQXR - Q2 Music Album of the Week -
Brooklyn Youth Chorus' Wildly Energetic 'Black Mountain Songs'
By Daniel Stephen Johnson | April 3, 2017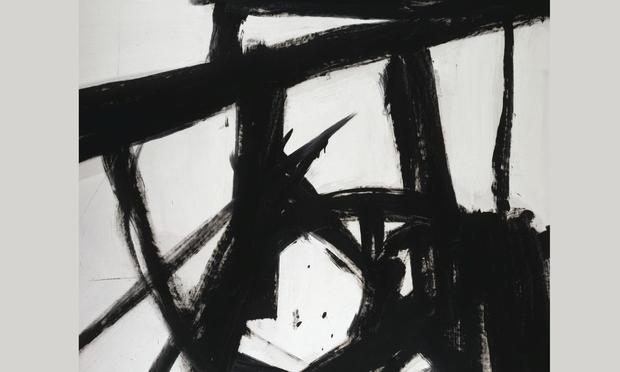 (New Amsterdam Music)
The short-lived, legendary Black Mountain College was a bold educational experiment and the epicenter of a mid-century explosion of creativity in American arts. It was a ground for cross-pollination between avant-gardists in every medium. On its campus, the collaborations of John Cage, Merce Cunningham, Robert Raushenberg, Charles Olson, David Tudor and others helped cultivate a new energy that would transform 20th-Century art.
Black Mountain Songs, a new, collaborative choral song cycle curated by Bryce Dessner and Richard Reed Parry, certainly gives off waves of energy. But these composers, and the others they have brought onboard the project, pursue a far more lucid aesthetic than that of, say, a John Cage circa 1952. Dessner and Parry are both rock stars as well as composers – Dessner celebrated for his work as guitarist with the National, and Parry as a multi-instrumentalist in Arcade Fire – and it may be, in part, their firm grounding in the musical vernacular that keeps Black Mountain Songs so seemingly simple and direct.
It may also be – again, in part – the forces they have written for this time around. The Brooklyn Youth Chorus, under Dianne Berkun Menaker, sings each of these numbers with the light, rounded sound of young voices, warmed with gentle vibrato and brightened by idiomatic American diction.
But Parry and Dessner have also written far denser, less song-like scores, as have the half-dozen composers who have joined them for this project, including Tim Hecker, Nico Muhly and Caroline Shaw. And the Chorus is capable of singing with great subtlety and precision, as demonstrated in their easy mastery of some of the rhythmic challenges thrown their way here.
More likely, the folkish clarity of the writing in Black Mountain Songs stems from a desire to make the piece as much fun to sing as possible. John King's ars imitatur naturam and Aleksandra Vrebalov's Bubbles aren't so much simple as simply entertaining, and one suspects that the pleasure of singing these wild, energetic scores must extend to these young performers as surely as it does to the audience.
Textura -
Brooklyn Youth Chorus: Black Mountain Songs
Brooklyn Youth Chorus: Black Mountain Songs
New Amsterdam Records
Despite being comprised of pieces by eight different composers, Black Mountain Songs impresses as an exceptionally cohesive work; in fact, the song cycle feels so unified, one could imagine it the work of a single composer if one didn't know better. Such an impression is easily accounted for: there's the omnipresence of the Brooklyn Youth Chorus itself, of course, whose vocalizing establishes a through-line from the first song to the thirteenth; in addition, a chamber-sized group of musicians accompanies the chorus throughout; and finally, most of the texts sung by the chorus derive from the writings of Black Mountain College faculty or students, the illustrious names of which include John Cage, Merce Cunningham, Josef Albers, Robert Creeley, Buckminster Fuller, and Ruth Asawa. Though there are considerable differences between the songs, the material created for the project by Bryce Dessner, Richard Reed Parry, Caroline Shaw, Jherek Bischoff, John King, Nico Muhly, Aleksandra Vrebalov, and Tim Hecker (in collaboration with Dessner) feels of a piece; certainly the fact that Dessner and Parry (The National, Arcade Fire) had a hand in composing seven of the thirteen pieces adds considerably to the sense of unity achieved.
The driving force behind the project was Dessner, who as a child attended a summer camp in the mountains of North Carolina, not far from where Black Mountain College was located, and thus conceived of Black Mountain Songs as a collaborative work that would pay homage to the school, which operated from 1933 until 1957, and its utopian spirit. The names associated with it reads like a veritable honour roll of radical 20th-century artistic figures: alongside the aforementioned Cage, Fuller, Cunningham, and Albers, one can also add Willem de Kooning, Robert Rauschenberg, and Franz Kline (whose work adorns the album cover) to the list. In bringing together a large number of performers and composers in an ambitious, multi-dimensional work, Black Mountain Songs transplants the collaborative sensibility fostered by the college into a contemporary context.
The form of the work lends itself naturally to a live presentation, and though the seventy-seven-minute version preserved on disc was recorded in the studio, the work did, in fact, premiere as an evening-length stage work at BAM's 2014 Next Wave festival. The live presentation achieved an even greater multi-dimensionality in wedding the music and singing with readings, videos, and dancers. The recorded version, by comparison, feels intimate, even if a large number of individuals is involved. The instrumental group is itself modest in size, with the guitar and bass contributions of Reed and Parry accompanied by violin, viola, cello, piano, and percussion (Shaw one of the violists). As a result, a pleasing balance is struck between the vocal and instrumental elements, with the former supported by the latter without being dominated by it.
Melody is strong in the work, as are contrasts of mood and style, with the material alternating between hushed, almost hymnal parts (Dessner's opening "Black Mountain Song") and others whose rhythms draw from classical minimalism for inspiration (Parry's "there is a sound"). Haunting passages emphasizing the choir's rich vocal textures (King's "ars imitatur naturam," with its stirring melismatics) sit comfortably alongside pieces rich in hummable melodies (Bischoff's "Childhood's Retreat," Parry's "Spaceship Earth") and experimental vocal techniques (Vrebalov's "Bubbles").
With such a diversity of material to work with, the Chorus, forty-nine voices strong on this recording, has ample opportunities to show off its luscious vocal sound, whether it be during an aggressive, full-throated passage or a delicate one. While the group often sings in unison, there are episodes when sub-sections branch off to voice lines of intricate counterpoint and others where a single vocalist separates itself from the mass for a solo passage. Among the album's more memorable moments: a stirring a cappella section that arises during Shaw's "Its Motion Keeps"; hand claps that nod in Tehillim's direction during Muhly's stately "Fielding Dawson in Franz Kline's Studio"; the bold, gospel-tinged sequences that distinguish Shaw's "Anni's Constant"; and Parry's "Their Passing in Time," which caps the work exhilaratingly with a rousing climax. Though all involved can be proud of Black Mountain Songs for being an ambitious project superbly realized, perhaps Dessner and the Brooklyn Youth Chorus (along with its conductor Dianne Berkun Menaker, who founded the group in 1992) have reason to be most proud, given how instrumental they were in its creation. As Dessner himself astutely notes, "While we set out to create a work inspired by the College, ultimately what we have made is something entirely new and our own."
NPR Music's Songs We Love -
In 'Childhood's Retreat,' A Boy Climbs A Tree To View The Man He's Become Listen· 4:46
By Tom Huizenga | March 29, 2017
Although it closed 60 years ago, Black Mountain College keeps on giving. In its heyday, the liberal arts institution near Asheville, N.C., counted many of the mid-century's great artistic thinkers, including John Cage, Willem de Kooning, Cy Twombly, Buckminster Fuller, Francine du Plessy Gray and Robert Rauschenberg, among its faculty and students.
Today, the college's collaborative, egalitarian ethos lives on in Black Mountain Songs, an evening-long stage work created by Bryce Dessner for the Brooklyn Youth Chorus, with texts by many Black Mountain alums. Dessner, as a kid, attended a summer camp not far from Black Mountain College.
For this project, he pulled together seven other composers (including Caroline Shaw, Nico Muhly and Richard Reed Parry), plus theater directors, designers and choreographers, to debut the piece at the Brooklyn Academy of Music's Next Wave Festival in 2014.
Now, a recording of the song cycle is about to be released (March 31), and while it can't deliver the same multimedia experience, it vividly captures the broad variety of songs in agile, energetic performances by a chorus of nearly 50 vocalists, mostly teenage girls.
They offer athletic singing in Jherek Bischoff's "Childhood's Retreat," a song that pits mostly lighthearted music against a poem by Robert Duncan that runs deeper than its own shiny surface. In the text, a boy climbs a tree to get a wider view of the man he's become. (One can understand Bischoff's attraction to such a searching poem when you consider that from age 5 to 18 he lived on a sailboat.)
To start, voice parts enter one by one, interlocking over galloping, plucked strings. The swirling abates at the strum of Dessner's electric guitar, making room for convincing solos by choristers Sarah Sotomayor and Anna McNeil. Finally, the opening beat returns as the boy calls out to his grown-up self, "Look! I've been where you most fear to be."